Tis the season for wish lists, pre-holiday deals, post-holiday clearance sales and thinking ahead to the coming year. If you or a loved one is looking forward to an awesome trip next year, it's a great time to gear up!
My wish list always includes at least a few items related to outdoor activity and/or traveling, so a gift card to REI (where I worked for two holiday seasons) or my local outdoor store (currently Salida Mountain Sports) always works.
Then again, unwrapping a package creates anticipation that a gift card just can't replace. So here are a few ideas for items that will make the road they're about to travel even better for active travelers.
Make mine Merino please
A couple of years ago I asked for socks for Christmas – specifically, Smartwool Merino wool socks. I was wearing through the socks I had for hiking, biking and other outdoor activities, and it was time for a fresh set. And Merino wool is a great material for socks – it's soft and warm, yet breathable and quick drying.
Merino wool socks are a bit spendy though – I grew up in a lower-middle-class household with thrifty parents, so the idea of spending $20 or more on a pair of socks still makes me balk. If other people want to spend that much on socks for me, though, I'm okay with that!
Merino wool is also great for tops – from t-shirt style, to lightweight base layer, to heavier sweaters. The fibers wick away sweat, and they don't get stinky. Plus, Merino wool keeps you cool when it's warm, and warm when it's cool.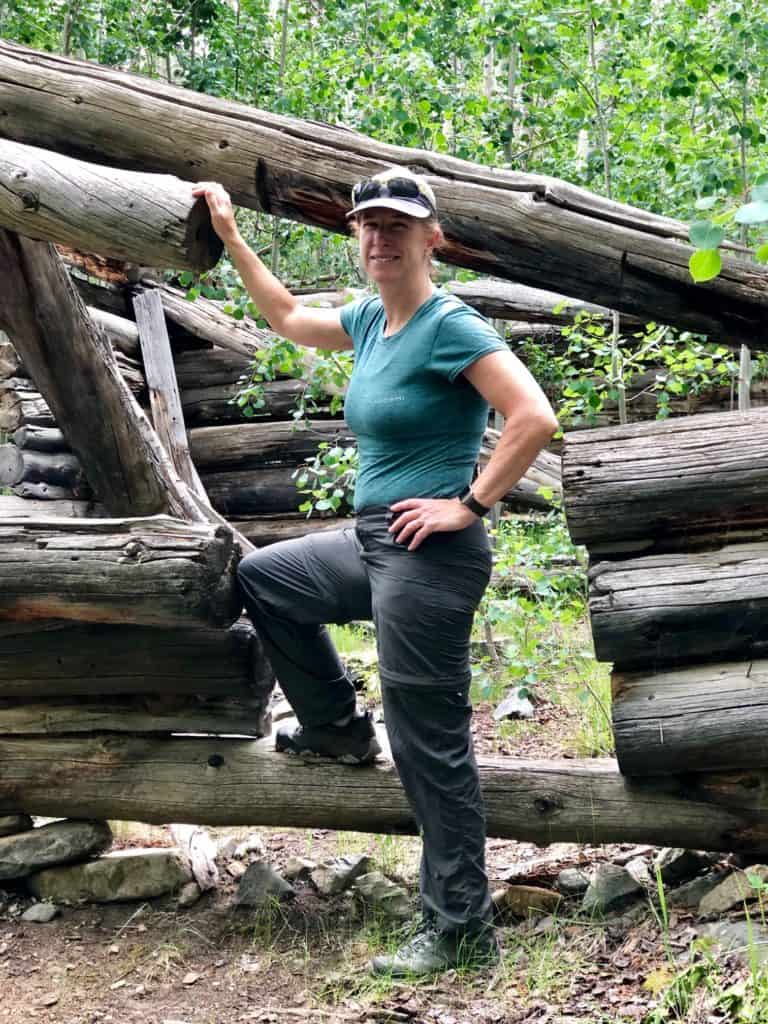 I recently discovered Merino wool sleepwear from Chill Angel – brilliant! It keeps me comfortable when I have "body temperature fluctuations" during the night 😉
If you or your favorite traveler don't have Merino wool socks or tops, or sleepwear, go get some now! 
Best travel accessory – a scarf with a secret
A couple of years ago a good friend of mine, who is also an avid traveler, got me a loop scarf with a "secret pocket" in it from Waypoint Goods. The pocket is big enough for my passport, phone, sunglasses, money and credit card – brilliant! No more worrying about pickpockets and purse snatchers!
I wore the
scarf throughout our trip to Italy. It was great for the days of walking
through Florence and Rome in the fall, and especially as it got chilly in the
evenings.
When we were planning our trip to Ecuador, I wanted a bit lighter weight version since it would be warmer there. I went back to Waypoint Goods and ordered one of their lightweight scarves made of bamboo and cotton.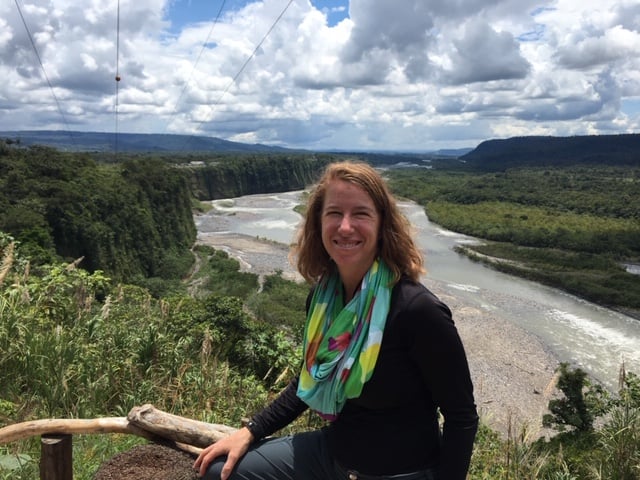 On our way to the jungle region of Ecuador.
Waypoint's site says the travel scarf is the best travel accessory ever – yep, agree.
 Trekking poles – cheaper than knee surgery
 I've had trekking poles for more than 20 years now – in fact, it's probably time to
replace my trusty Leki's with a newer model (hint for husband). They were a
Christmas gift from my parents after I did a 50K one-day hike called the
Dogwood Half-Hundred in Virginia's Blue Ridge Mountains, and just about
destroyed my knees in the process.
I use my trekking poles on virtually every hike. As the sheep and pigs say in Animal Farm, four legs good! I look up and enjoy the scenery more because I'm more
stable. Crossing streams and log "bridges" is easier with additional points of
contact. I get extra leverage going uphill, and shock absorption for going
downhill (MUCH easier on my knees). Plus I get an upper body workout!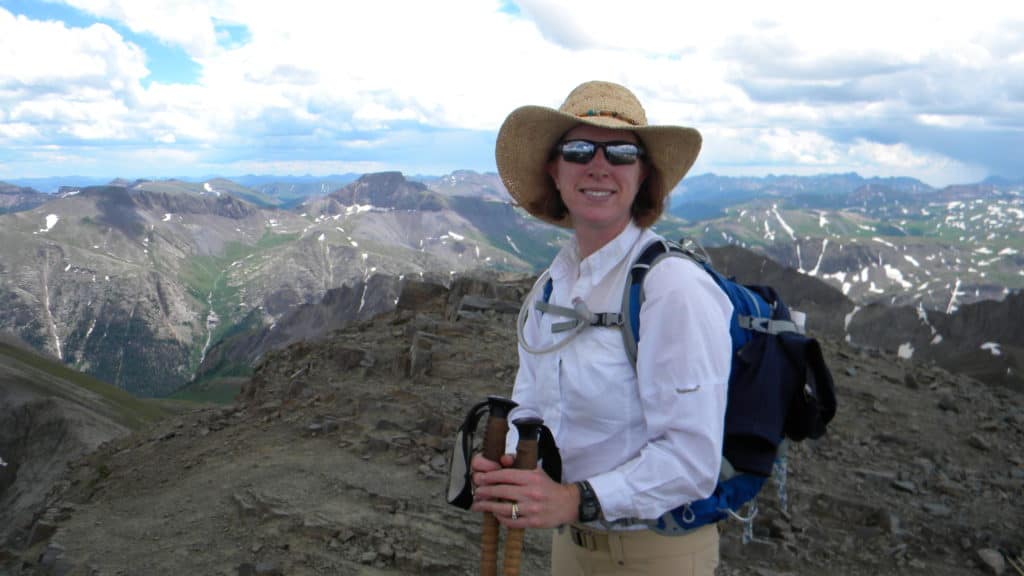 Most trekking poles can be adjusted to different lengths at one or two "locking" points on the pole. Adjusting the poles mid-hike can be helpful if you have a long uphill and/or downhill stretch, and for stream crossings.
If you or someone you love have any issues with knees and/or elbows (and let's be honest, those only increase with age!), get poles with shock absorption features, such as internal springs within the pole and carbon-composite shafts. Also look for a grip material and contour that's comfortable for you.
Old fashioned inspiration
Even in the Internet and Instagram age, I still love books. Especially books about amazing destinations that I can flip through, drool over, flag pages and make notes in for future reference.
Travel-related books have become an annual Christmas gift from my husband. As the year comes to a close, I usually start dreaming and scheming about the coming year's trips. So a book or two about locations on the list are always a hit.
Then there are the inspirational travel books – the ones that make me want to take the next year or three to just go EVERYWHERE. I place full blame on National Geographic – their Journeys of a Lifetime was under the tree a few years ago. The second edition just came out, so guess what's on my list now!
Last year we got Ultimate Journeys for Two, written by a couple who spent a year-long honeymoon (dubbed their HoneyTrek) traveling the world – sooo envious. We ended up following their advice for Ecuador by exploring the Volcano Highway and staying at Samari Lodge and Spa in Banos.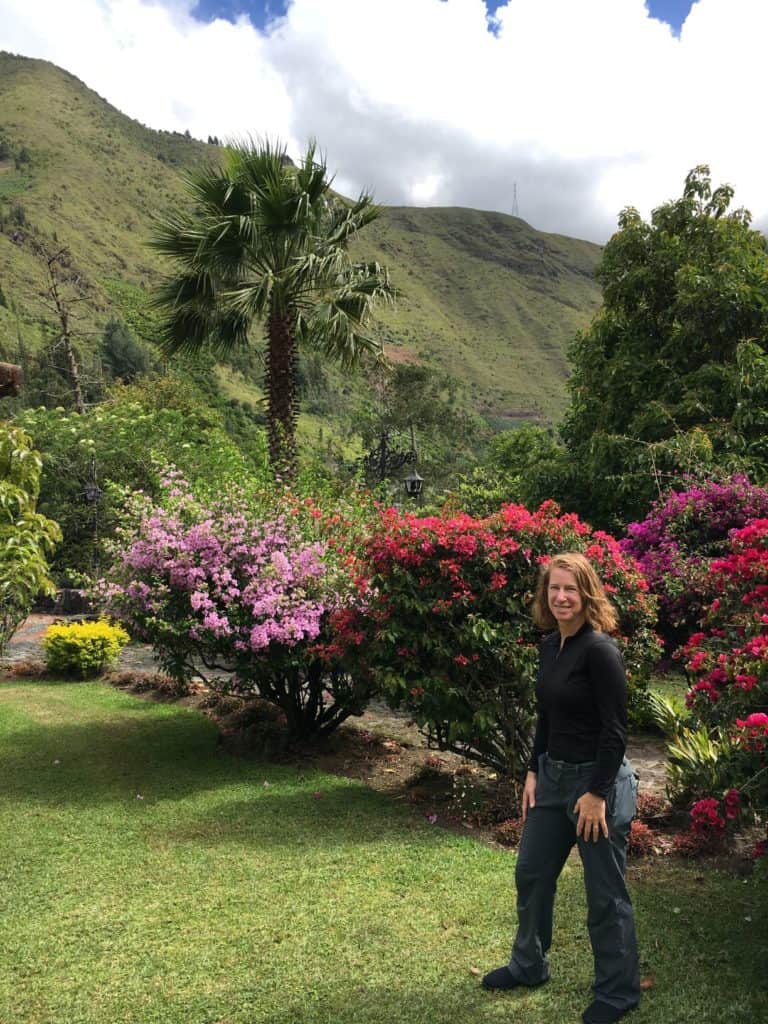 The lovely grounds of Samari Hotel and Spa in Banos, Ecuador
The journey is the gift, yet …
I consider being able to travel a gift in and of itself. That said, certain material gifts have definitely made travelling more comfortable and enjoyable over the years. I hope this sparks some ideas for you to ask for, get for yourself, or give to others that make the next trip even better!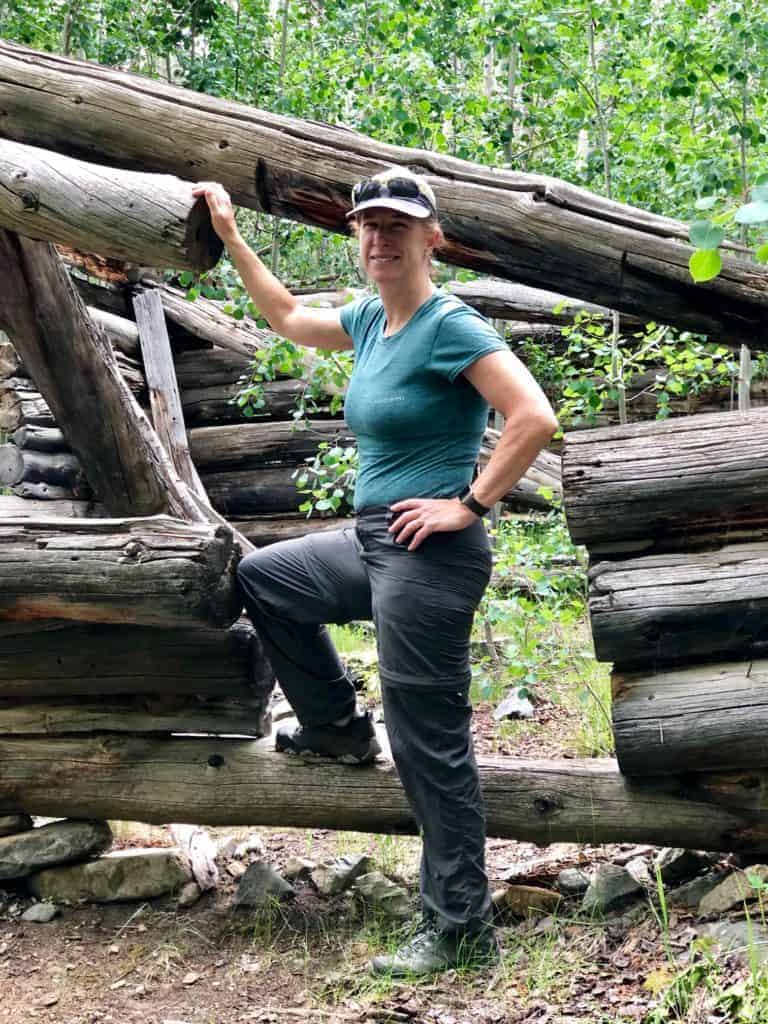 Subscribe To Trailblazer E-News
To get regular updates about how to get more active so you can make the most out of your experiences, just subscribe to my email newsletter below.