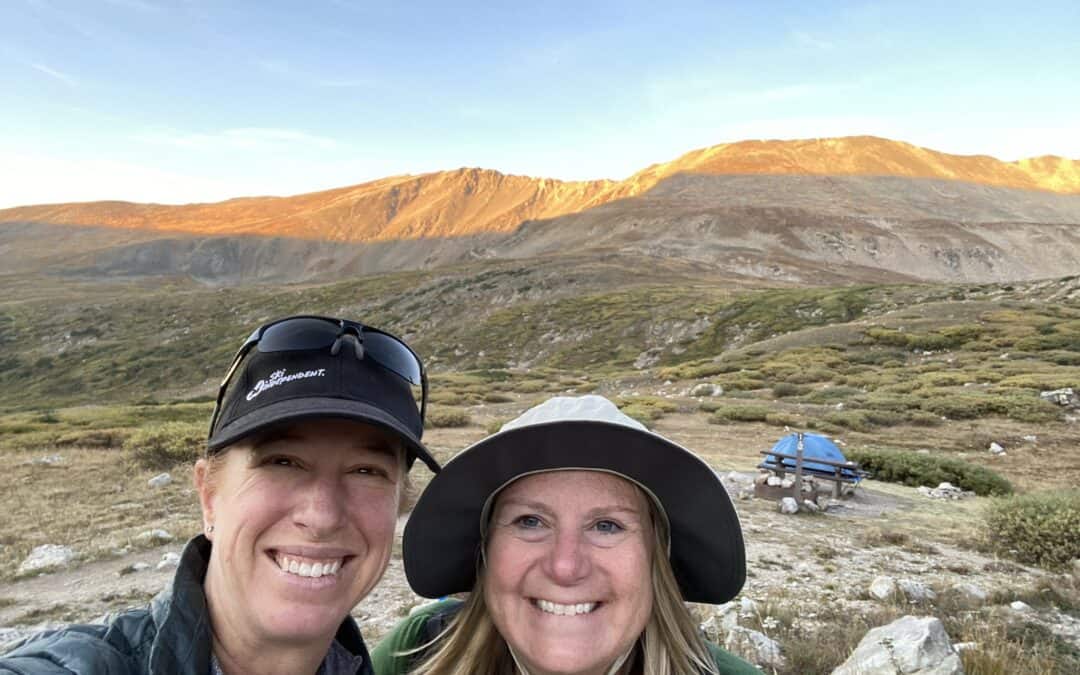 You've been dreaming about going on an adventure trip for years. As you space out during another boring meeting and scroll through Instagram, certain images catch your attention: jagged peaks surrounding an impossibly blue lake … ancient ruins in the midst of a jungle with vibrant birds and flowers … hills covered in vineyards with red-tile-roofed villas dotting the countryside.
Then the nagging doubts creep in. I haven't done anything like that before. It's been a long time since I've done something that strenuous. Can I actually hike in those mountains? Will I be able to keep up with the group if I go on that trekking trip or bicycle tour?
Whether it's walking the Camino de Santiago, hiking the Inca Trail to Machu Picchu, climbing Kilimanjaro, bicycling in Italy or Croatia, or whatever your bucket list adventure is, with some pre-trip preparation, you CAN do it!
As a personal trainer and adventure coach, I help clients prepare physically and mentally so they feel strong and confident when they go on their dream trips. We collaborate to create a realistic and achievable plan, with guidance and support over the weeks or months leading up to the adventure.
Here's how it works.
1: Increase Your Strength and Stamina
By their nature, adventure trips include a lot of interesting, and some challenging, experiences. Most of us don't have the time in our "normal" lives to spend several hours a day walking, hiking or bicycling like you'll be doing on the trip.
What you need is a training plan to help you improve your endurance and strength before you go. Then you'll be ready to crush it when you get there!
I'll use my personal training and adventure travel background to design a plan that fits into your life and prepares you for your adventures, such as hiking at high altitude, a cycling tour, or a multi-day walking tour. We'll collaborate on what works well for you, and the strengths you can build on. You'll find the energy and motivation to keep going farther.
As you try new things in the comfort of familiar surroundings, I'll support you through the process. 
After a few weeks, you'll look back at your progress and get even more excited for what's to come!
Here's how one of my client puts it: I feel like my walk along the Cinque Terra would have been much harder without the training I've had with Becki. I am stronger. I am more fit than I've been in years! – Julie M.
2: Stay on Track and Motivated
We all know the old saying, the best laid plans of mice and men often go awry. We have good intentions to get fit for a trip, but then there are the detours, delays and distractions that derail us.
As your adventure trainer and coach, I'll help you navigate alternate routes as needed. You may go through one or several of the 5 mental stages of preparing for a challenge. We'll explore what helps keep you motivated. And you'll get extra support to stay on track and accountable.
You never know what is going to come up before your trip, but you will know you have someone to keep you moving forward.
Here's what another client says: I appreciated the combination of accountability and challenge! – Carly O.
3: Improve Your Confidence and Comfort
On my first call with clients, some tell me they're excited about the trip yet they are a bit terrified. It's time to take on that little voice that's saying "Can I really do all of this?"
I'll remind you of all the reasons to respond to the voice, "Yes, I CAN do this!" The reasons will come from the successes you've had and what you've learned during your weeks of training for your adventure.
When you show up at the start of the trip, you'll be confident that you're going to have an amazing time. You'll be comfortable with the activities because you've been doing them. You'll be able to focus on the new places you're exploring and the memories you're making.
What may surprise you is how this experience transforms how you think about other parts of your life, and what you do in the future! More adventures seem possible, life changes seem manageable, and opportunities seem to multiply.
Another client commented: The coaching plan and coaching sessions gave me confidence that I am preparing for my hike and will be able to complete and enjoy it. Peggy L.
Learn more about training for adventure travel on the Active Travel Adventures podcast episode I joined with Kit Parks.
Want to talk about how this could work for you and your plans? Set up a free 30-minute consultation!